Kids Ride Free is a 2015 album by Moring, Rettic, Strell. Annie Rettic and JT Moring have produced previous albums as Neck & Neck. Here they're joined by Richie Strell on vocals, spoons, and harmonica.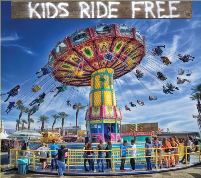 SONGS
Mama's Muffins (Moring)
Organic, but not gluten free.
This banjo-based song originally appeared on Listen Local Cooks Vol. 2, along with the full recipe.
Jump Up Jonny (Moring)
I think this is the only song I've ever written and recorded in one day.
I wrote in response to a prompt about getting kids up and moving. Let me know if it works.
Leprechaun in the Garden (Rettic)
Annie managed to fit a bunch of her relatives into this song. I hope they like it!
Fiddle-based with a bit of penny whistle.
Bathtime for the Baby (Moring)
It does not seem fair that you are not allowed to wear your birthday suit to a birthday party.
This is fun to perform live, though we have to do without the kid chorus.
Old Dan Tucker (traditional)
My Dad sang me this when I was a kid. The proper way to do it is to set the kid on you knee, and throw them in the air at the pitching part. If there's no stump nearby, you also have to catch them.
Simple arrangement with banjo and slide guitar.
Vegetables (Moring)
This came to me standing on the grass playing at the local farmers' market. There are lots more verses!
With only one idea, two chords, and about three notes, it's about as simple as a song gets.
Didn't Wanna Do It (Perkins/Moring)
Big Tom Perkins taught this to me in the ally behind the Jack-In-The-Box in Santa Monica. That's also where he taught me their fries are healthy if you squeeze the grease out.
I told Annie to sing some sort of counterpoint thing, and she nailed it in one take.
Coming Round the Mountain (traditional)
This is a good old song you can make up words to. Somebody please explain to me why she's wearing red pajamas.
I got to bring my mandolin out for a rare solo here.
Ain't No Bugs on Me (traditional)
I learned this off a Jerry Garcia/David Grisman album, and added some words.
No bugs were harmed in the making of this record.
Food Rules Dude (Moring)
Rules to live by.
One day maybe we'll record this with a full orchestra.
This Land is Your Land (Woody Guthrie)
Richie sings this one. We didn't have room for all the lyrics, but go look them up if you haven't heard them.
It's got some nice harmonica by Richie, as well as a fine fiddle solo by Annie over the banjo. The train noise was provided by the Pacific Surfliner passing through Encinitas Station.
Living in a World of Dinosaurs (Moring)
This song is not historically accurate; however dinosaurs still rock.
Cliff Keller and Westley Copeland came over one day banged some rocks and sticks together and made cave man noises.
I'll Come Running (Moring)
I was very proud of this until I realized it is just the old song Hot Corn Cold Corn with different words. I'm still proud of it. They say that amateurs borrow, but pros steal.
This was written during the recording of the album.
Puff the Magic Dragon (Lipton/Yarrow)
You get to hear Annie's uke as well as her voice(s) here.
I added a little organ to smooth it out. A Peter, Paul & Mary tune.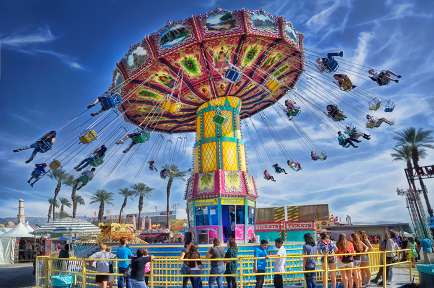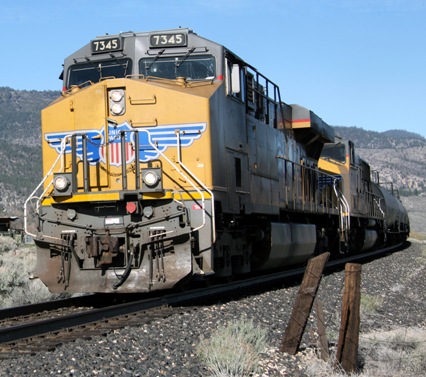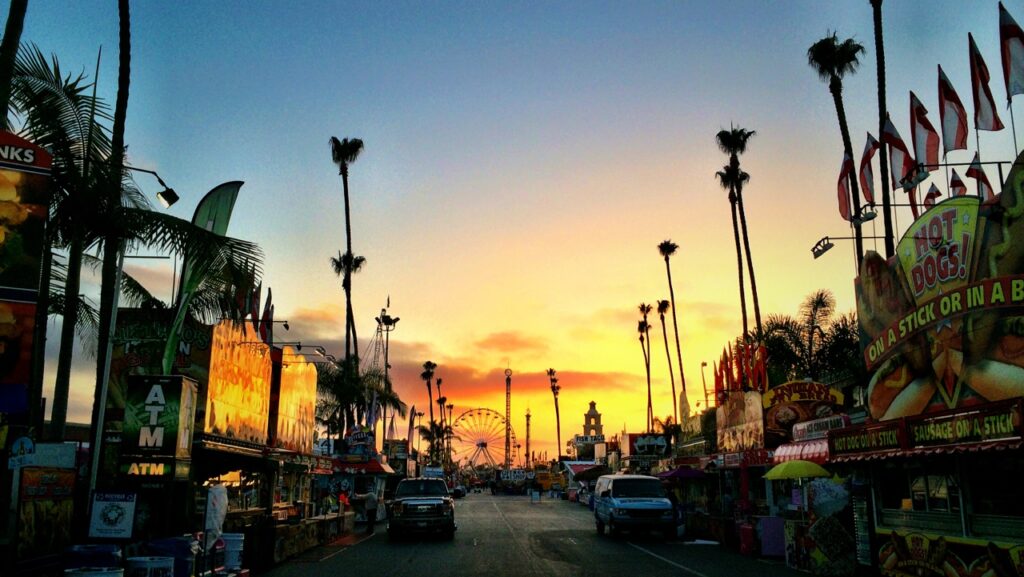 Rear cover photos taken by Evan Moring, in Encinitas, California.